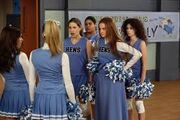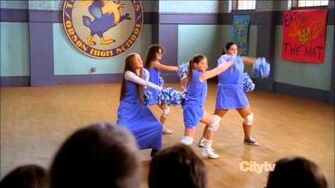 The Wrestlerettes are Orson High's cheerleaders for the wrestlers created by
Sue Heck
. The 4 original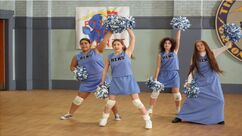 members are dorky Sue Heck, estranged 
Ruth
, tough mean
Becky
, and Weird
Ashley
the wizard wannabe. There is a 5th additional member,
Brad
.
-
The Wrestlerettes competed in a cheeroff against the cheerleaders presented an amazing eccentric performance featuring the 80's song "Fame" by Irene Cara. This is where Brad shows up close to the end. They ended up winning.
Ad blocker interference detected!
Wikia is a free-to-use site that makes money from advertising. We have a modified experience for viewers using ad blockers

Wikia is not accessible if you've made further modifications. Remove the custom ad blocker rule(s) and the page will load as expected.