Welcome To The Middle Wiki
---
Characters
About
The Middle is an American sitcom television series that premiered on ABC on September 30, 2009. The show features Frances "Frankie" Heck (née Spence, Patricia Heaton), a middle-class, Midwestern woman married to Mike Heck (Neil Flynn) who resides in the small fictional town of Orson, Indiana. They are the parents of three children, Axl, Sue, and Brick. The show was picked up for a full season of 22 episodes after airing just two episodes. On May 7, 2015, the show was renewed for a seventh season by ABC.
Affiliates
More ABC Wikis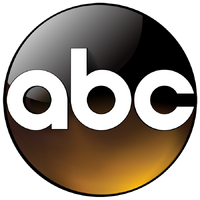 Air Times
|  Country  | Air Time |  Channel  |  Currently Airing  |
| --- | --- | --- | --- |
| | Tuesdays 8pm/7pm | ABC | Season 9 |
| | Mon-Fri 18:00 (6pm) | Comedy Central Extra | Season 2 |
| | Mon-Fri 08:00 (8am) | Comedy Central | Season 3 |
| | Mon-Thurs 19:00 (7pm) | 9Go! | Season 1 |
| | Mon-Fri 2pm-4:30 | Freeform | Season 2 |
Next Episode
 The 200th has just aired! The next episode will be The Christmas Miracle , which will air December 12, 2017 @ 8pm ET
Poll
Who is you're favourite friend of Sue?
Blogs
Yes, I was banned, but I'm back, but with a new account. I'm so glad I get to rebuild myself from the beginning, because no offense, but this wiki sucked before me!

Read more >

allow me to introduce myself! my name is Evan. I'm New here and I'm 20 years old. i've been watching The Middle since 2009. i've also started to join the Wikia. I'm looking forward to making new frie…

Read more >
Ad blocker interference detected!
Wikia is a free-to-use site that makes money from advertising. We have a modified experience for viewers using ad blockers

Wikia is not accessible if you've made further modifications. Remove the custom ad blocker rule(s) and the page will load as expected.