Thanksgiving VIII is the sixth episode of the eighth season of The Middle. It premiered on November 22, 2016.
Frankie has come to the conclusion that April is not good enough for Axl and does everything in her power to keep her out of their annual Christmas family photo. But she finds herself vying for Axl's attention by trying to rearrange timing for the family's Thanksgiving dinner when she discovers that he plans to go to April's multiple family get-togethers that day. Meanwhile, Sue goes ballistic when she discovers that Brick will now be her new co-worker at Spudsy's.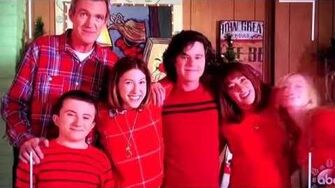 Ad blocker interference detected!
Wikia is a free-to-use site that makes money from advertising. We have a modified experience for viewers using ad blockers

Wikia is not accessible if you've made further modifications. Remove the custom ad blocker rule(s) and the page will load as expected.